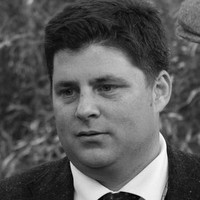 Ivan is a technologist and business person with over 20 years applying strategy to solution and product development in environments ranging from startups to fortune 500 corporations, and government.
His career began at  IBM in the early days of the commercialization of the Internet, globalization and offshoring, working on complex distributed systems with distributed international teams in what became at the time world's largest development effort for the world's largest programming language.  Working for the government Ivan created an incubation and adoption model for open source technologies and small open source based expert companies,  bringing together the first FLOSS SaaS services deployed inside the DoD.
Ivan was a member of the  research faculty at the Cebrowski Institute for Information Superiority (now Dominance) at the Naval Postgraduate School under Dr. Peter Denning researching   "generative networks" – value graphs, such as open source communities that exhibit self propagating behaviors across a variety of dimensions
Leaving academia to rejoin industry, Ivan worked as the lead business development strategist, cyber lead,  and chief technologist for the International Division of DRS Technologies, defining opportunities, markets, and services necessary to meet DRS goals including the Cyber Product/Services strategy developing over $2B in addressable market and helping DRS generate $120M in revenue in new markets.
Ivan Labra – technologist and business person